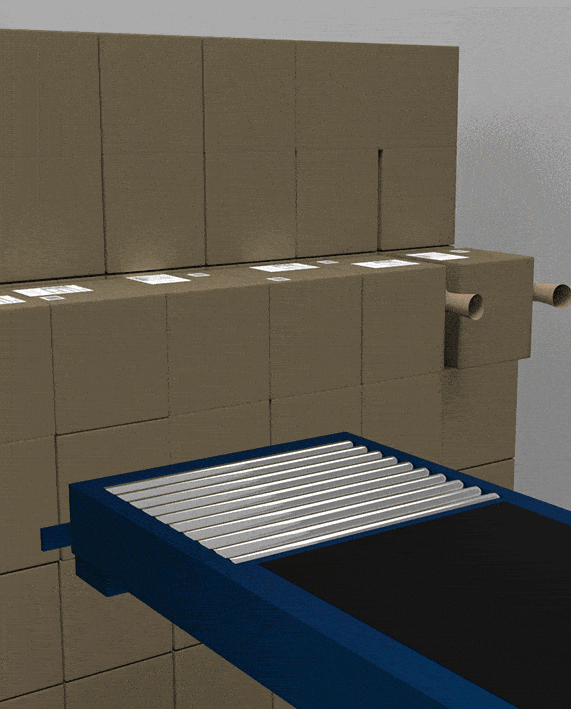 LOADING / UNLOADING SOLUTION
Automation has reached almost every corner of modern warehouses/Factories, but one area often still lacks efficiency—the Dispatch dock. In facilities that require the loading and unloading of cases, many times, workers are required to manually lift and handle each case.
The Truck Loading/Unloading is the new and innovative approach to docking operations by Bakshi Mark Pvt Ltd It combines of telescopic Conveyor Which quickly handle cases inside a shipping truck. This
eliminates the need for a worker to work inside a dark, cramped trailer, improving overall ergonomics and workplace safety.
Bakshi Mark Pvt. Ltd. is one of the largest manufacturers of Telescopic Conveyor. This conveyor is designed for express companies for loading & unloading small trucks / vans / vehicles.
Our Telescopic Conveyors is a portable solution which provides highly efficient and time saving solutions for loading & Unloading.
This is an efficient, fast and an economical solution for loading and unloading of cartons/ bags / Packages into and from trucks / Containers.
Benefits:
Faster Loading / Unloading
Reduce 50% handling cost
Increase Efficiency
Plug & Play Model
Save Time, Energy & Money