X1 JET Stitch
The X1 JET Stitch is a slim and powerful Markoprint® system based on Hewlett Packard Inkjet Technology. Its slim, space-saving profile allows installation of multiple printers in environments where space is severely limited. The X1JET Stitch is targeted for a range of different applications in the Food & Beverage, Pharmaceutical, Building Materials and other industries. The simple and intuitive 3-button operations with LED indicator lamps secure a user-friendly system control.
Electronics installed behind cartridge to save space

Up to 8 printheads can be stitched  to print a 100 mm high print image

Application in confined installation conditions

Particularly advantageous when several printers are installed to print several 12.5mm print image simultaneously 

e.g. in a multi line deep draw packaging plant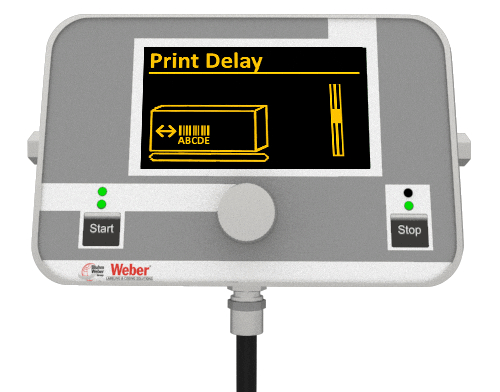 HMI DISPLAY (Optional)
The HMI display is a "high-resolution OLED display" for direct input and controlling of print images. The additional start/stop buttons greatly simplify
operations with data entry handled by the intuitive range of screens. Particularly useful if the printer is mounted inside a machine.
Display of printing orders and operational conditions
Arbitrary number of printed images
Setting of Parameters and variable data
Direct overview of settings
Changing setting directly on the device
Improved Ergonomics