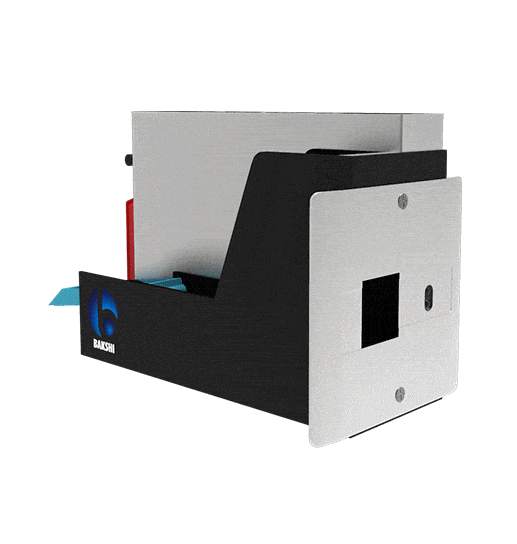 Markjet Black
Markjet Black Thermal Ink Jet (TIJ) is  a German Engineered Printer for Non Stop Coding with a robust design. Which comes with an intelligent ink cartridge with smart card technology based on Hewlett Packard Inkjet Technology. Which provides high resolution coding  with No Downtime. It is also ideal for uneven & sensitive products. Markjet Black is compatible with all water and solvent based HP cartridges and print bonding is achieved on all absorbent and semi absorbent surfaces.
It's a printer and microcontroller all-in-one with 3 button operation. Markjet Black is designed for different ranges of applications including coated / uncoated materials found in pharmaceutical, food & beverage, chemical, consumer goods and more. No training necessary:  printing with the Markjet Black industrial Thermal inkjet printer is simple, due to 3-logic intuitive operation with LED status light.  Data transmissions initialized with USB stick / interface, Ethernet, PLC or web interface. Select and print directly with 9 messages. The Markjet Black uses True Type fonts.
Independently operating printing system

Small and compact

Controller and

printhead,all

in one

Cost effective system energy

Variable control via interface

Simple Layout and parameters

Smart card function for ink cartridge recognition and automatic setting of parameters

Integrated photo sensor for automatic print trigger

2 Years

Warranty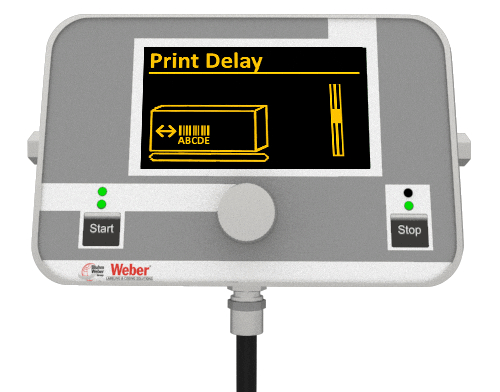 HMI DISPLAY (Optional)
The HMI display is a "high-resolution OLED display" for direct input and controlling of print images. The additional start/stop buttons greatly simplify
operations with data entry handled by the intuitive range of screens. Particularly useful if the printer is mounted inside a machine.
Display of printing orders and operational conditions
Arbitrary number of printed images
Setting of Parameters and variable data
Direct overview of settings
Changing setting directly on the device
Improved Ergonomics