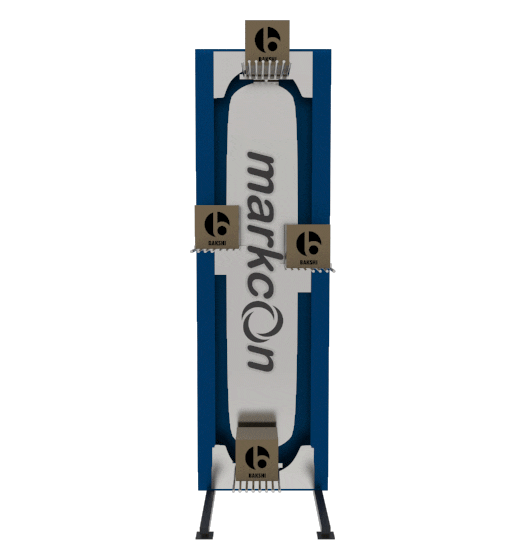 VERTICAL CONVEYOR
A vertical conveyor is a system which has high throughput vertical lift with ultra-smooth continuous movements and transfers. It is capable of moving products from one level to another. Vertical conveyors often lie in between two horizontal conveyors and can keep movement continuous through vertical offsets. They utilize buckets, belts, chutes, carts-on-track, screws, and other conveying technology to move product either up or down in elevation, and maximize space with their small on-floor footprint. The most common applications of vertical conveyors are for reducing floor space, tying multiple floors together, and pick-up and drop-off points for vehicles. Vertical conveyors are used in bulk material handling or unit handling applications. It helps in increasing work efficiency.
Specification
Up to 2000 products per hour
Available up to 25m high
Max product size: 1000x650mm
Foot Print: 1.1m²
Suitable for boxes, crates, totes, sacks etc
Max product weight: 50kg
VERTICAL PALLET CONVEYOR
A Vertical Pallet Conveyor is a system which can be used to move products automatically from one level to another which can be fitted with either roller or chain lifting platforms. It is designed to lift heavy pallets and offers a solution for capacities of up to 60 pallets per hour. Because of its extremely small footprint, this lift fits into virtually any layout.
Specification
Up to 60 pallets per hour

Available up to 10m high

Max product size: 1200x1200mm

Foot Print: 3m²
Suitable for pallets, pallet boxes, cases, IBC etc

Max pallet weight: 2000kg

Low noise