ROBOTIC SOLUTIONS
We work with top Robotics manufacturers to engineer custom end of arm tools, control and equipment to give you a full robotic system solution.
Our Robots have state-of-art technologies into productivity enhancing flexible automation solutions that are simple and friendly. Our Robots systems are human and environmentally friendly systems which provide a high level of skill and intelligence. We offer comprehensive functionality with operational ease of use. Which helps to increase production in automation
projects, lower costs and improve quality.
The robotic palletizers lowers cost, raise safety levels and improve working conditions. Robotic palletizing, is becoming more popular and more affordable. The solutions can be integrated into existing or new lines.
Benefits:
Automate factory operations with custom, innovative technology
Increase throughput productivity and reduce costs
Protect your employees with improved ergonomics
Increase Work Efficiency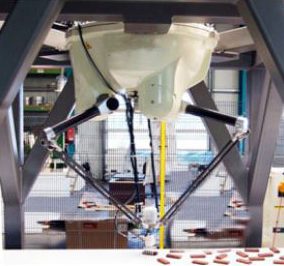 Pick & Place
High-speed pick and place robots take product from one location to another with pinpoint accuracy. Which increases faster productivity and output.
Robotic Palletization
Robotic palletizing provides you with highly customized solution by implementing leading edge technologies. Palletizing robots can also handle pallets, slip sheets and tier sheets for completely automatic pallet building and de-palletizing operations.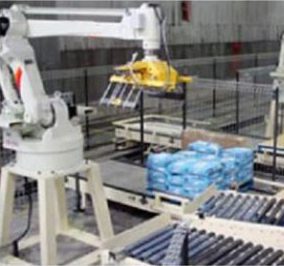 Robotic Packing
Robots can efficiently and accurately pick single or multiple items to pack single or multiple cases per cycle. Robotic packing solutions enable manufacturers to reduce labor and safety costs while increasing throughput, reliability, and accuracy of orders.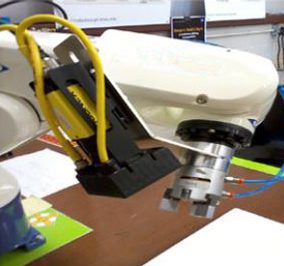 Robotic Vision
The rich and powerful visual guidance instills new intelligence into modern robots. Robotic systems can not only identify and track a wide variety of parts within their visual field, but also successfully grasp them and complete most material-handling tasks. Our expertise spreads across all major vision technologies.